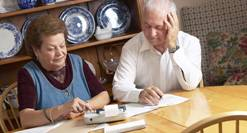 Your best protection from unexpected medical expenses
Few people ever plan to need an ambulance. The fact is that thousands of times each year, ProMed Ambulance responds when a life is on the line.
How you pay for these often unexpected medical expenses presents a challenge for most. In most communities, ambulance service unlike fire and law enforcement is not free. That means there is a fee for service each time the ambulance is called. Even with insurance – including Medicare – these costs leave co-pays and non-covered charges for which the patient is responsible. That's why it's important to join the PriorityCARE ambulance membership program today.
PriorityCARE is a special cost saving plan that helps provide peace of mind and tremendous cost savings. More importantly, it's a solid community investment that ensure the right care is always there. In most cases for PriorityCARE members, there's no out-of-pocket costs for emergency services and steep discounts for non-covered services. Non-members who are transported by ProMed Ambulance pay 100% of non-covered charges and any balance due after insurance pays. With the cost of a single ambulance transport exceeding $800, a membership
For just pennies a day, a PriorityCARE ambulance membership protects you and your family.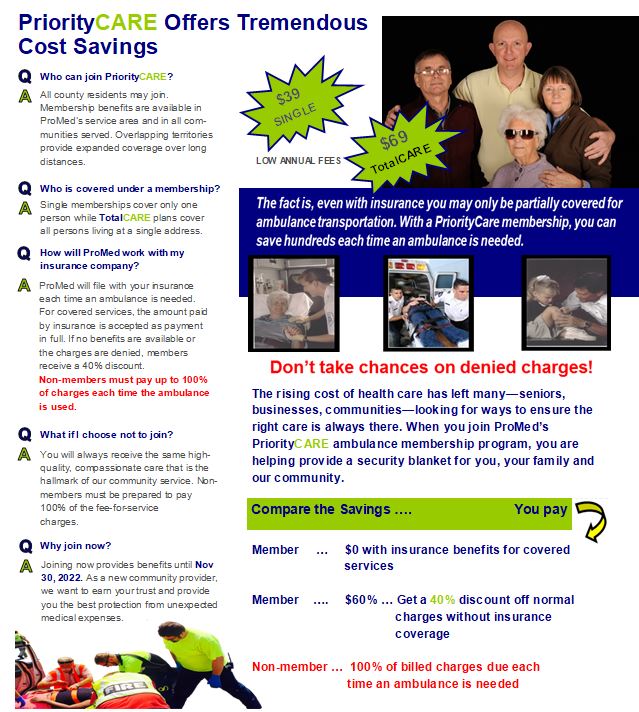 Don't Delay! JOIN TODAY. Signup online here www.EMS-ezPay.com or call us toll free 1-800-634-0436